Pain Reilef and Injury Prevention
At Kroft Chiropractic, we offer a total-body approach to Wellness, Pain Relief and Injury Prevention. Dr. Kroft has successfully treated pains of the spine and extremities for over 4 years but it doesn't stop there. Too few people understand their own true potential for health and happiness. As a holistic chiropractor, Dr. Kroft uses scientifically proven methods driven by real results to show you both.  
Discover how little it takes to live your life pain free and healthy! 
Affordable
No high-frequency, high-visit treatment plans. No expensive supplement protocols or equipment to buy. No snake oil, no shams, and no lies! Save thousands with natural health!
Effective
As an evidence-based practice, Kroft Chiropractic uses scientifically proven methods of restoring mobility in the body, realigning the spine and reducing back pain.
Knowledgeable
Whether it's Weight Loss, Sleep Problems, Stress Management, Pain Management, Exercise Advice or General Health & Wellbeing, Dr. Kroft has the answers, secrets and life hacks you're looking for! 
Caring
You will always work one-on-one with Dr. Kroft and will never be rushed through treatment. Doctor Kroft's mission is to restore your function with vigor and practice his passion with an utmost virtue.  
Schedule Your Appointment Today
Please be sure to speak with Doctor Kroft before scheduling!
Total Health of the Entire Body, for Every-Body
100% Natural Healing, Wellness and Injury Prevention
Masking pain with drugs and injections can only lead to a life of dependency unless the real source is addressed. Correct the cause! Getting rid of back pain naturally is easier than you think! Kroft Chiropractic specializes in helping patients avoid costly surgery and prescription drugs.
Improve Sleep Quality 
The best sleep comes without pills or devices, it's all natural! There's a certain rhythmic ebb and flow that occurs every night called a circadian rhythm. With a bit of practice, this rhythm can be controlled, redirected and amplified to fit the busiest of schedules! Using cellular hacks hardwired into our DNA, restorative sleep can be achieved every night!
The Art of Stress Management 
Stress lingers all around us. Many dragons lie in hiding, awaiting to strike.. Strike back, or better yet, STRIKE FIRST! Wield the weapons that vanquish the largest of dragons, demons and monsters! Brandish strength in the face of stress and reject its power over you!
The Truths of Nutrition and Diet
Diet and nutrition have been blown out of proportion, made confusing and incalculable. Advertisement disguises addictive toxins with bright colors and pizzazz. An absurd amount of money is made from turning falsehoods attractive for profit. The truth is here! Nutrition simplified the way it should be, without gimmick or deception! 
Optimize Health and Excel Forward
There's a reason human being are top dog on this planet. Out of all the lions and tigers and bears, you have emerged victorious! This well deserved throne of conquest comes with an unbelievable story. Over hundreds of thousands of years, your ancestors and your ancestors' ancestors have overcame the most grueling of challenges. The natural world has thrown scorching heat, freezing cold, disease, famine and far more than that at your genes for eons. Here's the catch, gene only get better with time! Fast forward a billion years and here we are! Every blueprint and recipe for survival written down and locked away inside our DNA. The average human being in the ultimate adaptation machine! Kroft Chiropractic teaches patients to unlock these ancestral secrets to becoming Super-Human! Are you ready to overcome and adapt to any challenge?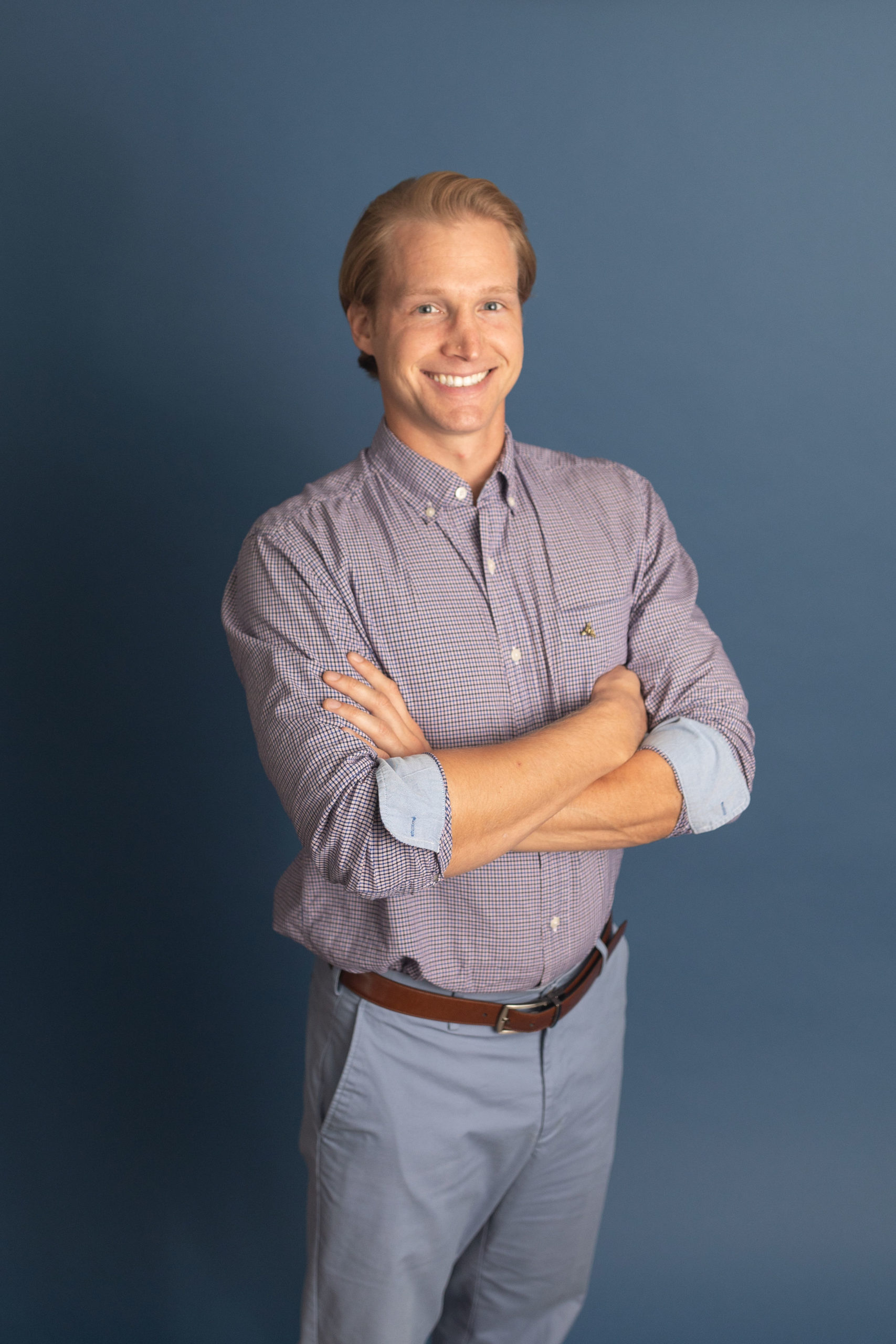 Welcome to a new kind of healthcare where natural healing and evidence based science are one and the same. My name is Dr. Michael David Kroft and I invite you to experience pain relief like never before.
FAQs : Kroft Chiropractic, LLC
For a lot of people the chiropractic experience is a new thing and a lot of misinformation can be found randomly browsing the internet.
Fortunately, the important questions get asked the most. Here are the more Frequently Asked Questions, facts and common misconceptions about the chiropractic profession and chiropractic care. 
Dr. Kroft is partnered with Dr. Todd Elliott, DC of Family Chiropractic, PC in Wabash, Indiana. 
Through Family Chiropractic, Dr. Kroft is credentialed with over a dozen different insurance carriers that cover chiropractic care. First time visits include a thorough exam of the spine and musculoskeletal system, heat pad, massage and x-rays if medically warranted. 
Each adjustment session is $40.00 for cash paying patients, heat pad and massage are Free!
For consultation on the secrets to weight loss & diet, sleep problems or stress management, one-on-one sessions with Dr. Kroft are available in office at Dr. Kroft's practice, over the phone or live via webchat; group setting Health Talks and Presentations are also available for your home, business or office!
Spinal manipulation and chiropractic care is generally considered a safe, effective treatment for acute low back pain, the type of sudden injury that results from moving furniture or getting tackled. … Research has also shown chiropractic to be helpful in treating neck pain and headaches.
-(Oct. 28, 2017) Reference: www.webmd.com
"Manual-thrust manipulation provides greater short-term reductions in self-reported disability and pain compared with usual medical care. 94% of the manual-thrust manipulation group achieved greater than 30% reduction in pain compared with 69% of usual medical care."
- Schneider et al. Comparison of spinal manipulation methods and usual medical care for acute and subacute low back pain. Spine. 2015 Feb 15;40(4):209-17.
Doctors of chiropractic are educated as primary-contact healthcare providers. Their emphasis focuses on diagnosing and treating conditions of the musculoskeletal system. The musculoskeletal system consists of the muscles, ligaments, bones and joints of the spine and extremities and the nerves that supply them.
In most regions of the world where chiropractors are regulated, chiros are designated to use the title "doctor" similar to physicians, optometrists, and dentists. Those professions recognized to use the title "doctor" have extensive training in their fields that allows them to provide patient diagnosis.
The chiropractic curricula are extremely rigorous and virtually identical to medical student courses of study. In fact, the educational requirements for chiropractors are among the MOST stringent of any of the health care professions. 
DC students typically gain a solid foundation in pathology, biology, anatomy, physiology, neurology, rehabilitation, orthopedics and radiology. Many chiropractic programs also incorporate an entire year of PhD-level advanced nutrition! Because chiropractic care includes highly skilled manipulation/adjusting techniques, a significant portion of time is spent in clinical technique training to master these important manipulative procedures.
In actuality, Chiropractic students typically receive MORE hours of graduate classroom instruction (~4,826) than medical students (~4,667). The average professional study of chiropractic curriculum lasts between 4 to 5 academic years. Chiropractic students must also complete a residency working with real patients in a clinical setting supervised by licensed doctors of chiropractic.
According to the American Chiropractic Association (ACA):
"Chiropractors are educated in nationally accredited, four-year doctoral graduate school programs through a curriculum that includes a minimum of 4,200 hours of classroom, laboratory and clinical internship, with the average DC program equivalent in classroom hours to allopathic (MD) and osteopathic (DO) medical schools."
Furthermore, chiropractic students must pass four sets of national board exams as well as state board exams in the states where they wish to practice. To maintain their license, they must complete continuing education to ensure they are current on the latest natural medicine research, innovations and practice. 
All chiropractic courses of study are approved by the Council on Chiropractic Education, an accrediting agency that is fully recognized by the U.S. Department of Education.
Prospective chiropractors are required to have a Doctor of Chiropractic (D.C.) degree—a postgraduate professional degree that typically takes 4 years [a minimum of 4,200 course hours] to complete. .... Admission to D.C. programs requires at least 90 semesters hours [2 years] of undergraduate education and some D.C. programs require a bachelor's degree for entry [4 years].
-Bureau of Labor Statistics, www.bls.gov
Dr. Kroft studied 4 years of chemistry, biology and psychology at Indiana University of Bloomington, IN. He went on to study chiropractic medicine year-round at National University of Health Sciences in St. Petersburg, FL, completing 4 years of curriculum in 3 years.
Statistically proven, chiropractic care is hands-down one of the safest types of healthcare in the world.
In fact, chiropractic services are less invasive than many other forms of medicine, and numerous studies have proven their safety and effectiveness for patients of ALL ages. When compared to steroids, pain medication and surgery, chiropractic's safety record stands shoulders above the rest!
According to NCMIC, a major malpractice insurance company for chiropractors, malpractice premiums paid by chiropractors are only a small fraction (approx. 1/20th) compared to those of medical doctors. Why? Because so very few people are injured by chiropractors!
Did you know that Medical error is the third leading cause of death in the United States of America? That's right. As few as 250,000 people will die this year as a result of bad medicine, bad surgery or bad prescription. Some studies even show numbers as high as 400,000+ deaths per year. However, of the millions of people receiving chiropractic adjustments each year, only a handful will ever make a complaint.
The result of injury following a chiropractic treatment is less than 0.01% according to medical studies. Some people fear they will have a stroke if their neck is adjusted; the truth is there is no scientific evidence to show an increase risk of any serious event following a chiropractic adjustment.  Studies suggest that the chance of having a stroke after a spinal manipulation is about 1 in 1,000,000.
Moreover, the number of prescriptions for powerful drugs such as oxycodone and hydrocodone have tripled in the past 12 years. The Centers for Disease Control and Prevention (CDC) has reported that abuse of these commonly prescribed painkillers are among the leading causes of accidental death in the United States. Overdoses of opioid painkillers are responsible for some 15,000 deaths per year; more than the number of deaths from cocaine and heroin combined.
Doctors of chiropractic are well trained professionals who provide patients with safe, effective care for a variety of common conditions. Their extensive education has prepared them to identify patients who have special risk factors and to get those patients the most appropriate care, even if that means referral to a medical specialist.
Chiropractic Doctors perform adjustments to the spine and extremities through specific movements – shifting the body to restore motion to frozen or fixated joints.
In general, regular adjustments and joint manipulations do not hurt. Quite on the contrary, most patients report immediate relief of their pain! Occasionally there may be a moment of slight sharpness, as if being pinched, but it almost instantly subsides. Some first time adjustments or joint that have been stuck for a long time may cause some soreness due to surrounding tissue buildup. In cases like this, soreness is actually a good sign!
If you still wonder if chiropractic adjustments hurt, think about this. How could there be a Chiropractic profession for over 100 years if all adjustments hurt? People pay for chiropractic because manipulation feels good, relieves stress and promotes physical function for patients like no other healthcare service available. Relax and get adjusted!
Chiropractic care plays an important role throughout life so, yes, we'd like to see you, as needed, for the rest of your life. However, we believe that every type of doctor would say the same thing; dentists, optometrists and MDs alike.
There are three different stages of chiropractic care – think of them as urgent, rehabilitative, and maintenance care. In the urgent phase, more frequent treatment may be needed, typically 2-4 times over 1-2 weeks. After that, rehabilitative care strengthens your body and isn't nearly as frequent (think 2-4 times per month). Maintenance care is much less often, routinely once every month or so without any new injury.
Repeat visits are often necessary during the urgent and rehabilitative phases because chiropractic care normally requires a cumulative effect. When working in a physical way with a physical condition, repetition is necessary. Repeat treatments help train the body's alignment just as repeat exercises train for strength. However, this is not the same for everyone. In fact, some patients can see a chiropractor only once or twice before experiencing full recovery!
Back pain is what Chiropractors are known for, but the root of Chiropractic is much deeper than that.
Chiropractic doctors specialize in improving joint function.  They focus on maintaining movement to the joints of the spine as well as the neck, knees, ankles, hands, and feet. They offer headache relief, neck pain treatment, provide care after an auto injury, and even provide sciatica pain relief.  Pregnant mothers seek chiropractic care for pain during pregnancy, and many athletes utilize chiropractic treatment for sports injuries. Chiropractors also counsel patients on diet, nutrition, exercise, healthy habits, and occupational and lifestyle modification.
Doctors of Chiropractic care for patients of all ages with a variety of health conditions. No matter what the illness, chiropractors are taught to focus on the complete health and function of the patient — not merely treating specific issues or symptoms.
Dr. Kroft practices out of Wabash, Indiana in partner with Family Chiropractic, PC.
You may contact Dr. Kroft's office at (260) 563-2222 Mondays, Tuesdays, Wednesdays, and Fridays between the hours of 7:30am and 5:30pm.
Dr. Kroft is available to provide health talks at any location on Thursdays, Saturdays and Sundays. To speak directly with Dr. Kroft, call (317) 992-1771.