Dr. Michael D. Kroft, D.C.
Board Certified Chiropractic Physician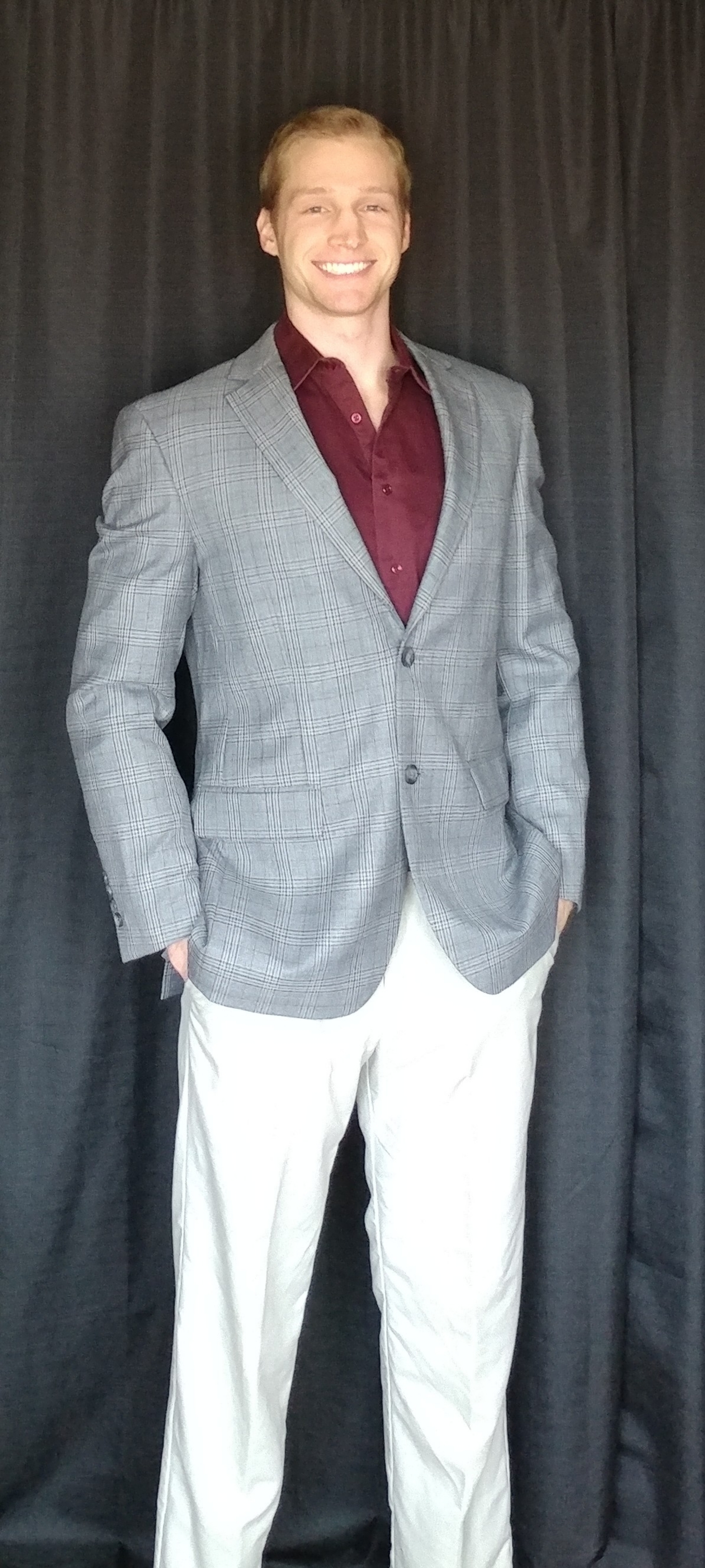 Welcome to a new kind of healthcare where natural healing and evidence based science are one and the same. My name is Dr. Michael David Kroft, your Wellness Chiropractor! Join me as I invite you to experience pain relief like never before.
Origins of Passion and Education
My story of how I came into chiropractic is one of destiny and heart. I had my 1st adjustment at age 14  in my hometown of Wabash, Indiana. I knew then and there that chiropractic was going to play a big part in my life. What captivated my love for chiropractic was the practice of naturally relieving pain and disease; to optimize the efficiency of the mind and the body while opening the spirit to broader potential. No prescription drugs. No invasive surgery. Only the simple solution of putting the pieces back where they belong. I knew I wanted to help those around me, to grow my community and provide the knowledge and love for a better and brighter future. That was certain. I just had no idea how much I could accomplish, how many people I could help with only the use of my hands.
I obtained my 4-year Bachelors of Science in Psychology from Indiana University of Bloomington in 2012. Though my degree was ultimately in psychology, I acquired abundant hours in advanced physics, calculus, chemistry, biology and sociology courses. In 2013, I was accepted into National University of Health Sciences' chiropractic program and began my training in St. Petersburg, Florida. After completing the 4-year chiropractic program in a rigorous 3 years, I graduated December 2016, Doctorate degree in hand. I was Now Dr. Michael David Kroft, DC and very eager to begin my career!
Carving Out A Name For Myself
After graduation, I left Florida and moved back to Indiana where I lived in Indianapolis for 3 years. There, I sought out associateships with experienced chiropractic mentors to sharpen my skills. I learned a lot from several successful clinics about patient care, insurance companies and business models. Once I obtained a clear ambition of how to best service my community, I began constructing my own foundation!
With a traveling chiropractic table, I broke ground as Indianapolis's mobile chiropractor! Thus, Kroft Chiropractic, LLC was born! Traversing the city, I presented health talks to boost worker productivity, prevent injury and eliminate overhead medical costs. My patient clientele consisted of a robust spectrum of house calls, cubical offices and weekend visitors.
In 2018, I accepted an offer for head physician at a clinic in Noblesville, IN. There, I further advanced my position within a year's timespan. My horizons shined bright with accomplishment, recognition and love. It seemed as if my future was set in Indianapolis. 
Return to The Farm
Before I left Wabash for college, I worked over 600 acres and raise 2,000 hogs alongside my dad. Each summer break, I could be found down on the farm learning life's lessons through endless manual labor. Fewer jobs teach the value of a dollar than farming for a living. Despite my distaste for the difficult work, I loved spending time with my dad. He taught me the utility of lightheartedness in despair; the power of will and determination. He loved me, my sister and my mother with all his heart. David Alan Kroft, my benevolent father, radiated altruism and grit.  
On June 1st, 2019, 4 weeks after celebrating his 57th birthday, my father's heart suddenly stopped beating. Though he never knew it, he silently concealed a congenital anomaly. Born with a two-leafed bicuspid valve instead of three, his heart, oversized and overworked for decades, ultimately failed. Affliction fell on my family. Without their guardian, calamity cascaded upon the future of my mother, grandfather and the family farm. I knew in my heart what must be done to take care of my family. So at 29, I bid farewell to my loving patients and blooming practice then headed back to the farm.
Chiropractor Near Me?
Back Wabash, I now practice with the original chiropractor who sparked my interest in the profession. After successfully practicing for 30 years, Dr. Todd J. Elliott of Family Chiropractic reached a threshold. With too many patients for one chiropractor, Dr. Elliott asked if I would come aboard his practice. Together, we help hundreds of patients and families experience pain relief and a greater quality of life. When I'm not in the office, you can find me on the farm or in my study furthering my knowledge. I will always continue to give the greatest care to my patients, helping them in mind, body and spirit. I invite you to join me on my quest to bring health and happiness to the world. Be great, be healthy and have a blessed day.
Chiropractor License #: 08002961A