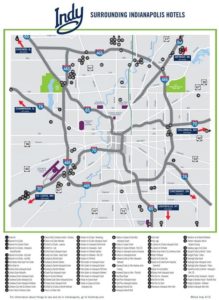 Many people have never been to a chiropractor and are curious if chiropractic care can help them with their issue. Depending on where you live, Googling 'chiropractor near me' can bring up a variety of different practices with different approaches to providing care. Deciding which practice to try may be as simple as whichever one is closest to you. However, this doesn't make it the right choice. Below is a great checklist summarized by Dr. Tauberg, DC of Tauberg Chiropractic & Rehabilitation in Pittsburgh, PA to help you make an educated decision. If you find yourself in Pittsburgh, PA looking for a great chiropractor, I highly recommend his practice.
Searching for "A Chiropractor Near Me"
When you Google "find a chiropractor near me" you will receive a wide array of options. You need to sift the wheat from the chaff. This can be hard to do as a healthcare consumer. There are FOUR major things that Tauberg Chiropractic & Rehabilitation recommends you consider when looking for the best chiropractor near you:
Evidence Based
Evidence-based chiropractors DO practice conservative care for the neuromuscular system. They DO NOT CURE cancer, diabetes, or cardiovascular disease. They also do not only apply heat, adjust, and send patients off on their way. Evidence-based chiropractors use techniques that are supported by research studies, such as but not limited to therapeutic exercise, manipulation, mobilization, and soft tissue treatments to take a patient through the four stages of rehab.
The four stages include decreasing inflammation/protecting the injured area, restoring joint mobility/flexibility, improving muscle strength, and return to function. After returning patients to their functional goals, a good evidence-based chiropractor near you will release you from their care. This leads me to the next item on our list:
No Ridiculous Pre-paid Care Packages
Medicine is just as much an art as it is a science. While guidelines exist to help doctors determine how long it takes to rehabilitate an injury, it is impossible to know EXACTLY how long it will take for an injury to heal. Any chiropractor who tells you it will take a certain amount of MONTHS or YEARS for your condition to go away are most likely just trying to sell you something.
The truth is that most problems that will respond to conservative care will do so in 12 visits or less. While some patients take longer than that 12 visit mark, some patients also feel better in much less than 12 visits. So when a chiropractor begins to talk about placing you on a care plan of 50+ visits to fix your curve, you should walk away. An evidence-based chiropractor will put you through a trial of care. The trial of care generally lasts around two weeks, or 6 visits. Then, they will reassess your condition after the trial of care to determine how you responded.
If you responded well to care and are progressing, care may continue if it appears that you can improve. If you have reached maximal improvement, you may be released from care or referred to another medical provider. If you do not respond to care, another trial of care using different treatment methods may be performed for two weeks. If you still do not respond you will be referred to a medical provider who may be able to offer alternative types of treatments.
X-rays Are Not Required
There are exceptions to this rule as x-rays are needed to rule out fracture, dislocation and bone disease such as arthritis. However, chiropractors who x-ray everybody regardless of presentation are not doing so with the patient's best interest in mind. If your chiropractor recommends continued treatment because of what an x-ray shows and your not in any pain, get a second opinion. The American Chiropractic Association, as well as the American Board of Internal Medicine both agree imaging for uncomplicated pain in the absence of a red flag is NOT recommended.
Some chiropractors will take x-rays and use them as a selling tactic. They will tell you it will take X amount of visits to fix your curve for X amount of months. They might believe in what they are selling, or they might just be after your money. Either way, there is no quality evidence to support this practice.